Release time:22,May 2023 Number of visits:137 Source:Wuxi Ninecosmos Science And Technology Co., Ltd.
Onthe afternoon of May 19th, Zhang Xiaoling, director of Business Technology Division of National Meteorological Center, and five other people went to Ninecosmos Zhihai (Qingdao) Co., LTD., a wholly-owned subsidiary of Ninecosmos, to conduct research. Ding Xiaoyan, deputy director of Shipping Business Department, Yu Yancheng, Director of research and development, and Dr. Li Yongquan participated in the reception activity. The purpose of this visit is to draw a blueprint for cooperation, jointly build a national-provincial integrated Marine meteorological business system, build a new situation of high-quality development of Marine meteorological business in China, and comprehensively improve the global typhoon and ocean navigation services and technical capabilities.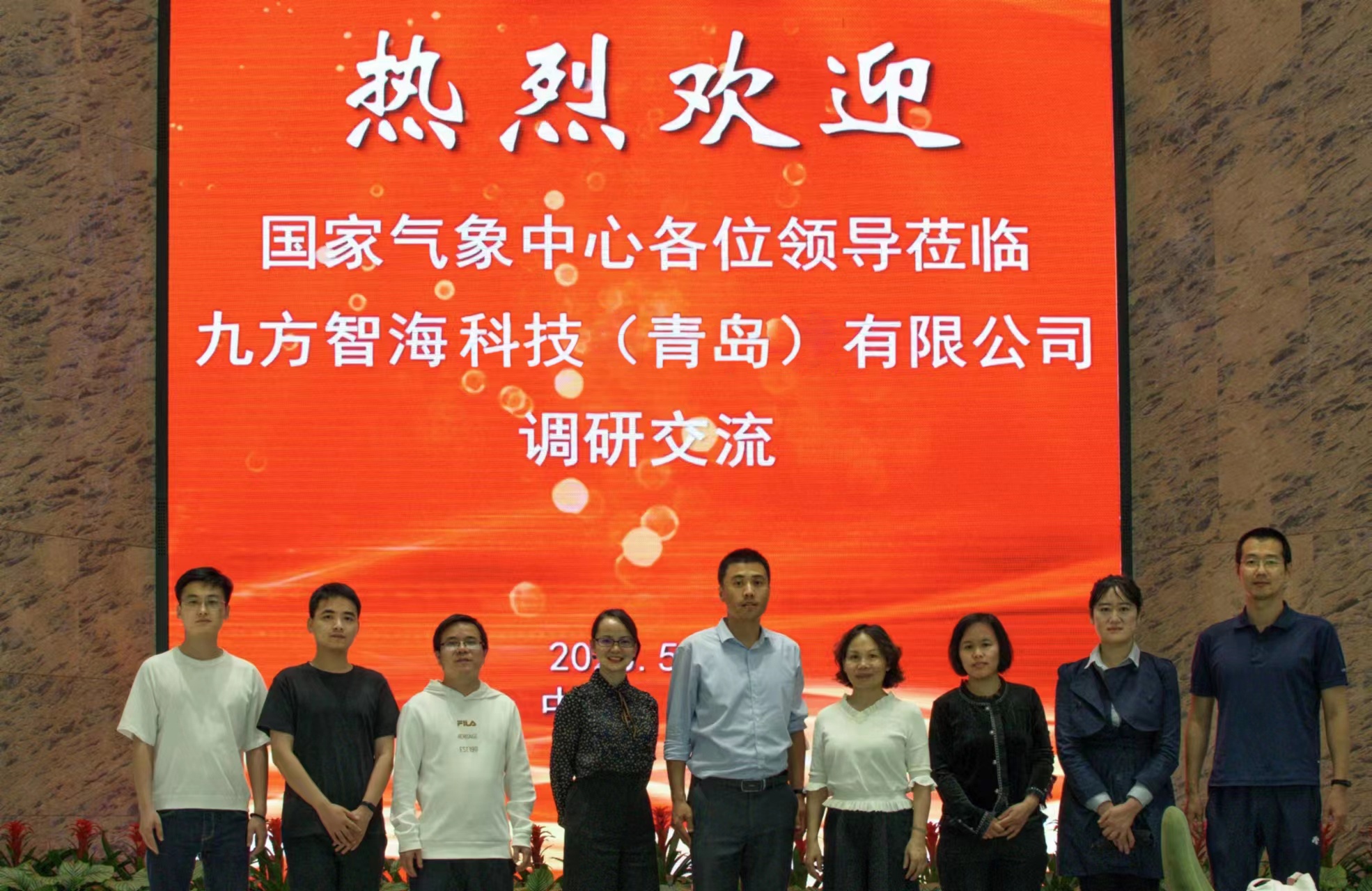 (From left to right, Jin Zhuyu, Zhang Hao, Yu Yancheng, Ding Xiaoyan, Zhao Wei, Zhang Xiaoling, Lu Xinyan, Zhou Guanbo, Nie Gaozhen)
Zhao Wei, deputy director of the Typhoon and Ocean Forecast Center of the National Meteorological Center, pointed out that as a technology-driven, pioneering and public welfare platform, the center has three main business segments: Northwest Pacific Typhoon Monitoring and Forecasting, Marine Meteorology Forecasting and Oceanic Navigation Forecasting, and has established the Beijing Global Affairs Navigation Center. This visit is an in-depth investigation of leading domestic enterprises, bringing together the technical advantages and service capabilities of representative enterprises in the industry to vigorously develop navigation technology, focusing on the research and development of navigation systems with independent intellectual property rights, shipborne navigation equipment and navigation software, so as to ensure that our ships have independent and reliable navigation capabilities. Marine observation and data processing should be strengthened, navigation accuracy and real-time performance should be improved, and the strategic goal of national ship and national guide should be effectively guaranteed.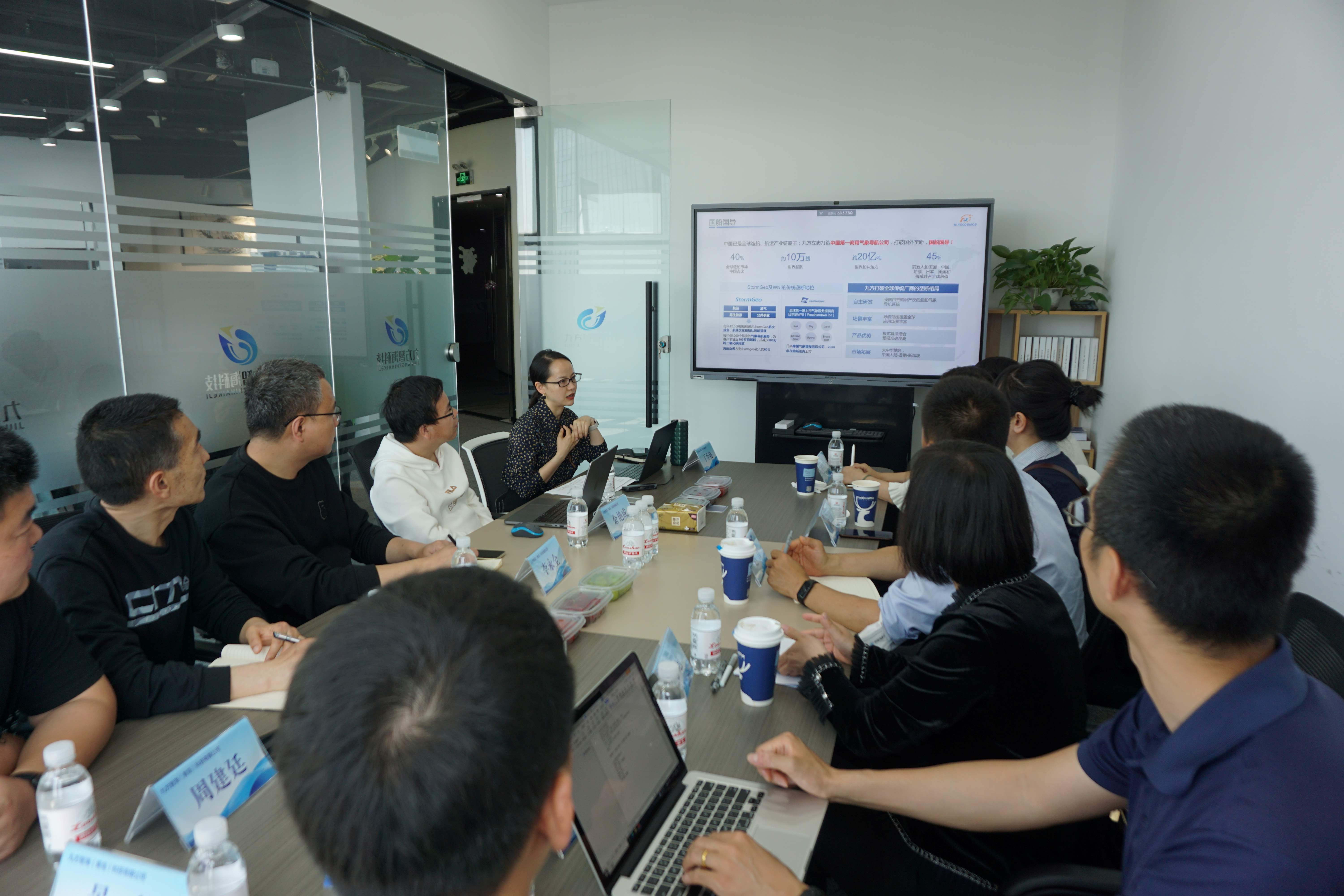 Our company introduced to the participants that we have excellent team qualification, technical background and business capability. The team leader, General Manager Zhou Zheng, used to work at 701 Institute of China Shipbuilding Industry. His independently developed core product Nio (ocean shipping air navigation system) deeply integrates meteorological forecast, ship hydrodynamic analysis, historical data, pathfinding algorithm, etc., to provide ocean-going ships with refined Marine weather navigation services and various path planning. Based on deep understanding and empathy with customer needs, it provides temperature-based services.
Zhang Xiaoling, Director of the Business Science and Technology Division of National Meteorological Center, said that the visit was fruitful and gave full recognition to our company's core technical advantages, whole-process service ecology and rich market experience. Looking forward to the future feasibility cooperation, especially in terms of data accuracy and our algorithmic advantages forming effective resource complementarity, the beautiful vision of mutual benefit is expressed.